GENERAL INFORMATION ON OUR GUIDED TOURS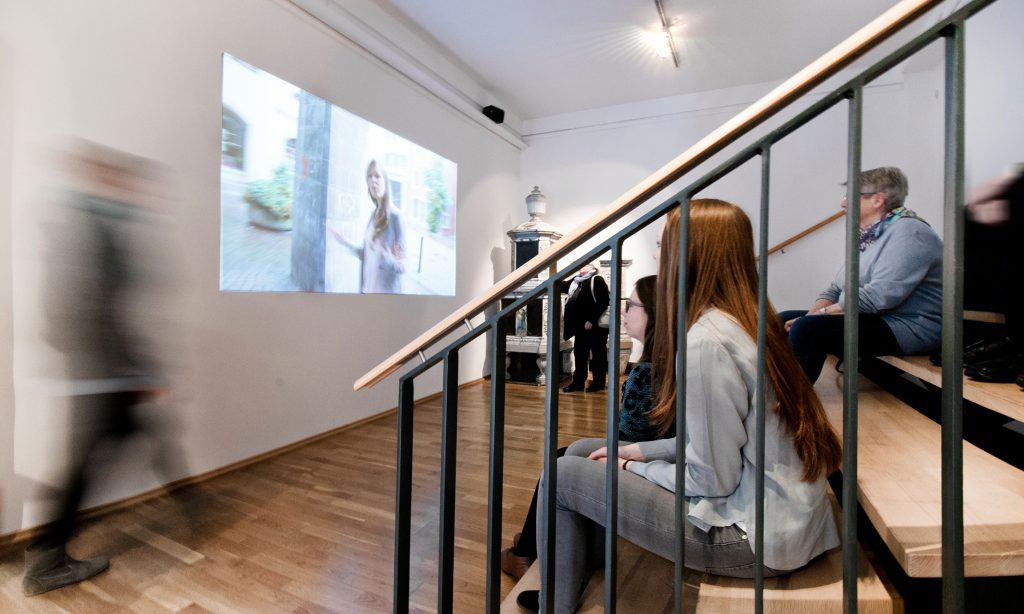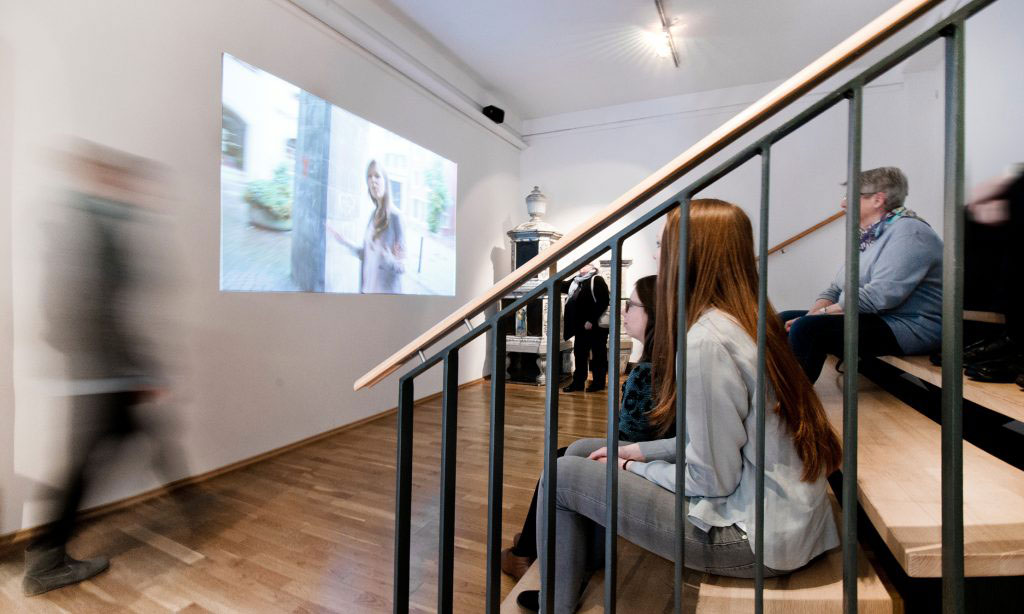 If you are interested or have any further questions, please contact: Dr. Lisa Foege Telefon +49 (0)7531 900-2851 Lisa.Foege@konstanz.de
Costs for guided tours include admission and guide fee (admission to Rosgarten Museum 3,00 € per person, reduced 1,50 €, groups of 10 persons or over 1,50 €) Guided tours must be booked in advance. Foreign language tours upon request. Please note: Only English and Spanish guided tours are currently available. Due to our limited facilities, it is not possible to simultaneously conduct two guided tours on the same topic. Please feel free to contact us, we will find a solution. Guided tours by external guides are not permitted. Please make sure that we can start the tour on time. In the event of a delay of 15 minutes or more, the opened hour will be charged an additional 20 euros. Groups are limited to 25 persons (for pre-booked as well as public guided tours) Minimum number of participants for public house tours: 3 Minimum number of participants for public guided tours across the city: 5 For more information on our range of topics please see our leaflet. You can find summary information in this compilation Führungen im Rosgartenmuseum
Guided tours must be booked in advance.
Foreign language tours upon request.
Please note: Only English and Spanish guided tours are currently available.
Due to our limited facilities, it is not possible to simultaneously conduct two guided tours on the same topic. Please feel free to contact us, we will find a solution.
Guided tours by external guides are not permitted.
Please make sure that we can start the tour on time. In the event of a delay of 15 minutes or more, the opened hour will be charged an additional 20 euros.
Groups are limited to 25 persons (for pre-booked as well as public guided tours)
Minimum number of participants for public house tours: 3
Minimum number of participants for public guided tours across the city: 5
For more information on our range of topics please see our leaflet.
You can find summary information in this compilation Führungen im Rosgartenmuseum
TOURS OF THE HOUSE (FOR GROUPS)
WEEKDAYS
| | |
| --- | --- |
| 1 h | 60 € |
| 1,5 h | 90 € |
| 1 h foreign language | 90 € |
| 1,5 h foreign language | 135 € |
WEEKENDS + AFTER 6 P.M.
| | |
| --- | --- |
| 1 h | 70 € |
| 1,5 h | 105 € |
| 1 h foreign language | 100 € |
| 1,5 h, foreign language | 150 € |
Tour lengths may vary slightly.
Wir bieten für Gruppen individuell buchbare Führungen durch unsere Dauer- und Sonderausstellung an. Das Thema der Führung wird im Vorfeld auf das Interessensgebiet Ihrer Gruppe abgestimmt. Gerne organisieren wir Ihnen im Anschluss einen Apéro, mit dem Sie Ihren Besuch ausklingen lassen können. Für einen Apéro erstellen wir Ihnen ein individuelles Angebot.
---
GUIDED TOURS FOR SCHOOL CLASSES
Classes from the Constance district 1,50 € / pupil Classes from outside the Constance district 85 €
THEMATIC TOURS
Of our permanent and special exhibitions, we offer different thematic tours adapted to the respective age-level. > Find out more
WALKS ACROSS TOWN (FOR GROUPS)
WEEKDAYS
110 € foreign language140 €
WEEKENDS + AFTER 6 P.M.
130 € foreign language 150 €
FOR SCHOOL CLASSES
Classes from the Constance district 4 € / pupil Classes from outside the Constance district 100 €
Our guides also conduct enjoyable walking tours of the city of Constance. In roughly 1,5 hours, you'll come across amusing and interesting facts about the city's different historical periods. Next to the general tour, we also offer different thematic tours. Duration: about 1,5 h
EDUCATIONAL OFFERINGS
THEMA DES MONATS
Wertvolle, seltene, kuriose Objekte und Kunstgegenstände aus den reichen Sammlungen der Städtischen Museen und spannende Themen zur Stadt- und Regionalgeschichte, monatlich präsentiert in stilvollem Rahmen mit anschließendem Aperitif im Museumscafé.
Alle Informationen finden Sie im Flyer.
MUSEENIOREN (Generation 60+)
Once a month, for people aged 60 or over, the Rosgarten Museum offers an entertaining afternoon at the museum. After a guided tour of about 1 hour, coffee and cake will be offered in the cosy museum café.
10 € per person; registration required > Find out more
---
SPECIAL GUIDED TOURS FOR PARENTS WITH BABIES
To parents with babies (up to 2 years), we offer the possibility to visit our museum in a relaxed atmosphere. Special guided tours allow visitors to discover a wide range of topics at Rosgarten Museum.
Find out more in our leaflet.
GUIDED TOURS FOR BLIND AND PARTIALLY SIGHTED PERSONS
Explore the Rosgarten Museum with all your senses! For blind and visually impaired guests, upon request, we offer a guided tour of "Leinersaal" and "Zunftsaal". Duration of the tour: roughly 1 hour. In addition, we also offer a tour of selected works of art from our art inventory. We make art tangible with relief paintings and objects.
---
FAMILY PROGRAM
We take you on a journey of discovery through the centuries and you'll learn exciting things about the history of the museum and the city of Constance. We discover history in guided tours and workshops.
For the dates please keep an eye on our calendar and the daily press, all dates are also listed on the page "Hermine Termine" .
KUNSTCLUB! – Das Leben ist eine Leinwand
infach mal wieder kreativ sein? Mit Farbe und Pinsel neue Weltern erfinden? Und nebenbei etwas über Kunstgeschichte und einzelne Techniken erfahren? Dann sind Sie bei uns genau richtig. Der "Kunstclub!" ist eine Kooperation zwischen Rosgartenmuseum und der Kunstschule Konstanz und bietet an sechs Terminen eine Einführung in eine Kunsttechnik oder ein Thema an. Im Anschluss werden wir selbst kreativ und setzen dieses Thema oder diese Technik um. Vorkenntnisse sind nicht nötig, Neugier aber unbedingt.
20€/Person und Termin (inkl. Material)
Anmeldung unter: ines.stadie@konstanz.de oder 07531/900-2914.
---
CHILDREN'S BIRTHDAYS
Go on a journey of discovery with us. The Rosgarten Museum with its exciting stories is perfect for celebrating your birthday here. We tailor the workshop to your favorite topic in our house.
Hot chocolate and cake should round off your celebration? We would be happy to make you an offer.
You can find information here.
---
If you are interested or have any questions, please contact: Ines Stadie Tel. 07531/900-2914 Ines.Stadie@konstanz.de